Campground Description
Black Nugget Lake Park is a redeveloped site of a former coal mine, it features a beautiful long winding lake, perfect for non-powered boating, kayaking or canoeing. Stocked with both rainbow and tiger trout, fishing is an easy and enjoyable way for family and friends to connect. Play volleyball, basketball, or enjoy the playground with tether ball and horseshoe pits,. Hiking trails, bird watching - migratory waterfowl and wildlife abound.
Local Attractions
If you're a golfer, Coal Creek Golf Resort, an 18-hole champion golf course is right next door.
Location
Campground Amenities
Firepit (Campsites)

Firewood (Charge)

Flush Toilets

Garbage Cans and Recycling Bins

Group Camping

Parking Lot

Pet Friendly

Picnic Shelter

Picnic Tables

Sani Station

Showers

Tap Water

Walk-in Sites
Campsite Types
Pull Through Sites

15 Amp Hookup

30 Amp Hookup

Powered RV sites

RV (60+ feet)

Tent
Leisure
Basketball or Tennis court

Boat Launch

Boating

Fishing

Golf course

Hiking

Horseshoe Pits

Kayaking and Canoeing

Offroad Trails

Outdoors games

Playground

Tetherball
To zoom, hover over chart and use the mouse scroll.
No information available at this time.
You must be logged in to write a review.
Login
Nice local get away
Jul 4, 2021
by
Lisa Fleming
A friend told us about this little gem an hour east of Edmonton. The are a variety of sites in this campground, some private some not so, but definitely something suitable for everyone. We love the variety of birds on and around the lake, especially May long weekend when birds were nesting. The flock of Pelicans were a great surprise. A Great weekend getaway. Very nice staff. Thank you.
Great place!
Visited once many years ago and decided to try it again with our 3 kiddos. Great little campsite, nice playground and plenty of wildlife to watch. My kids loved spotting the pelicans every morning. We didn't fish but obviously a great spot to get on the water. Already booked another weekend this summer!
Amazing place
May 24, 2021
by
Anonymous
Amazing campground with lots of things for the kids to do. Grounds keepers are very accommodating and easy to deal with. Kids enjoyed the ice cream store and the fishing . Only recommendation would be a sign going to sites 37- 39 stating it's dead end and that you must back in as there's nowhere to turn the trailer around in that area. Definitely would return.
Fantastic destination
May 17, 2021
by
Michael Versteege
First trip of the year, May 14 to 16. Very friendly staff, extremely helpful and maintain an excellent campground. There is a lot to do despite the constraints and lots of opportunities to catch some nice trout and enjoy the scenery and birds. Will make this a trip every year. Thanks
Black Nugget Lake Park
Oct 15, 2020
by
Anonymous
This is a great place to camp. The sites are clean, well maintained & and a good size. This is our second year coming here and we are looking forward to next season already. We would recommend it to friends and family, It is also less then 1 hr from Edmonton,
Fantastic Campground
Oct 8, 2020
by
Roy Wallace
Well kept, quiet, large sites. Looking forward to next season already
Beautiful location
Oct 4, 2020
by
Pete Dajavs
beautiful location, lovely spacious lots with trees and great fire pits, feels very well spaced, not crammed in. Great service - when I accidentally booked the wrong utilities for my Unitas, iywas corrected for me by the staff with no hassle and fantastic courtesy. Can't wait to come back in 2021.
excellent camping
Sep 24, 2020
by
michael zenowski
large private sites on the north end of the lake good kayaking. dave was very friendly and helpful. we will be back
Great campground
Sep 24, 2020
by
Linda Mate
Large sites, many alongside the lake, private, and well maintained. One of our go-to campgrounds last year and again this year.
Our new favorite
Sep 22, 2020
by
Vanessa Eckert-Good
First time camping here and we absolutely loved it! It's very well kept, quiet and big sites! We will be back for sure!
Nice Campground
Sep 20, 2020
by
Tom Hudson
First time at this camp ground and I must say that we were impressed. Large grass sites, very well taken care of. Check in was great. Greeted by a very friendly host. Nice walking trails.. we will be back that's for sure
Friendly caretakers, well maintained sites
Sep 15, 2020
by
MIRANDA BENDER
We spent the weekend at one oof the group sites and it was lovely! Very clean sites, and probably the cleanest outhouses I've ever seen!
Well maintained
Sep 14, 2020
by
Anonymous
Great campground. Hosts were super friendly and inviting. Wish the sites were more private but other than that it was great ! The lake was beautiful and perfect for kayaking!
Very Professional
Sep 13, 2020
by
Leslie Colby
Sept. 10,2020 This is our second time camping at this campground. We love the incredible views of the lake from our campsites! It is private and quiet. Most of all we are appreciative of the camp hosts Dave and Louise, they have been helpful especially when our trailer had major problems, Dave took the time to guide us to park our trailer safely. The appearance of the campground is well maintained and it shows how much Dave and Louise care about the campground. We hope to see them next year! Keith and Leslie Colby
Nice spot on the prairies
Sep 11, 2020
by
John Mellec
Been going here for many years. Fishing has declined last few years but it's a great spotto watch geese fly-byes in the fall. It's very well maintained/groomed. Awesome place to kayak or canoe.
Our go to summer spot
Sep 7, 2020
by
Kelsey Knibbs
We have been visiting this campground for a few years now and absolutely love it! We continue to come back numerous times a year and have brought friends who also fall in love with this campground. We visit this campground more then any other each summer. The newest management are a great couple and take such good care of the sites I miss the paddle boat rentals some of the old care takers had but the lake is beautiful to take kayaks, canoes or rafts out. The powered sites are private, very large and grassy. Some of the non powered sites are less private but very spacious and amazing views of the lake, most waterfront. I highly suggest checking out this campground to all.
Great Get-A-Way!
Sep 4, 2020
by
Daniel Williams
We have been here for the 3rd time now and it is always clean, quiet, well maintained and managed. Love this campground the best! It has become our favourite!
Great when quiet
Sep 2, 2020
by
Katherine Spencer
We stayed for two nights in one of the three tenting sites in the week before the September long weekend. It was really quiet and we had most of the place to ourselves. The campground managers were great and helpful. I don't recommend trying the walk around the lake - we got off track but still enjoyed it. Lots of waterfowl and shorebirds. Saw a few snakes and frogs. Didn't have any luck with the fishing though. Overall, this was a great visit!
AWESOME
Sep 1, 2020
by
Steven Crosby
My wife and I went for our first camping trip in our trailer at Black Nugget. We are so glad we picked this spot. The caretakers, Dave and Louise were amazing. They treated us like family and were so helpful. The camp ground was clean and well kept. Everything was perfect for our first trip. We will be back
Great stay!
Sep 1, 2020
by
Anita Bleackley
We had a great stay at this campground. The sites are extremely large, private, grassy and clean. Although we came during the week the grounds were quiet by 10 pm. Great walking paths, trails, a very unique Campground!
Appreciated the quiet and privacy
Aug 31, 2020
by
Tara Normand
This was our first time at Black Nugget Lake Campground. It won't be the last. We were booked into a quiet and private campsite. But we also appreciate that in the areas that were not powered, there was space between the sites which allows for more privacy even in the sites that don't have trees or are next to the road. You can tell that the campground is well cared for and well-maintained. The Manager opened the gate early for me on two mornings of our stay so that I could attend to an event an hour away (it started quite early in the morning). I was grateful for her help. We appreciated the natural shorelines and all of the Flora and Fauna we got to experience. This is a great Campground for families and people that want to enjoy the natural surroundings in a quiet way. I am very grateful that there wasn't major partiers at this Campground. And everyone who had their dogs were very respectful of everyone else's space and tranquility.
A Little Gem
Aug 29, 2020
by
Sarah Wickstrom
This is a great campground close to Edmonton. Large campsites and the lake is great for fishing, kayaking or canoeing. It's definitely on my list. The care takers do a great job of looking after the whole campground.
Awesome little campground
Aug 24, 2020
by
Kim Robertson
This place was recommended to us by my aunt. When we arrived, the lady let us switch our site, as it was still quiet, only in for the weekend AND the site we originally took was very wet. Even though we were not in a treed site, we were happy as it was right on the lake. The kids had fun fishing and wandering the grounds for new adventures. Very nice and pleasant people.
Love ,love ,love this Campground!
Aug 24, 2020
by
Carolyn Loucks
This is a definite gem of a campground. It's clean, well managed and beautifully landscaped. The lake is very natural and we were graced with visiting Canadian Geese. We will be back!
Nice Campground
Aug 23, 2020
by
Daniel Blackburn
This is a very nice campground. The sites are large and there is plenty of space. Many power sites or dry camping. We really liked the area, but we were thre to fish and the fishing is non existent. No fish, not even a bite in three days. If you want to relax though it is awesome, and the staff are terrific.
Wow!!!!!
Aug 23, 2020
by
Collette Stassen
A Beautiful gem! Amazing clean and well kept campground. Will go back again !
Pleasant Little Surprise
Aug 18, 2020
by
Michael Kasun
Great little campground & close to Edmonton. The caretakers really went above & beyond for our first visit here. Nicely treed site, great playground for kids and lots of places to go walking & exploring. We'll be back.
Great Campground!
Aug 15, 2020
by
Bea Brousseau
As always, Black Nugget has been one the most beautiful and well kept campgrounds I have stayed in. The hosts were amazing. My grandchildren loved the playground, the lake, the campsite (we were in group site #1). I have been to this campground 4 times and I have never been disappointed with our stay. I look forward to our next stay!! Great place, great hosts, great sites!! Thank you!
Amazing campground!
Aug 13, 2020
by
Daniel Williams
We love this campground! A couple of friends recommended this campground, it was hard to find anything available with covid, so we booked here no problem. Am we ever glad we did! Been twice now and it is one of our main "go to's" from now on. Last campout, there was a problem with a neighbouring site who had 2 dogs. The Manager dealt with the problem immediately, much to our satisfaction. Great campground, great sites, great management!
Awesome Campground
Aug 10, 2020
by
Anonymous
The first time we went to Black Nugget. It should be called Black Diamond because it's a Diamond in the rough. Great campground only a 1 hour drive from the city.
Great place to camp!!
Aug 9, 2020
by
Keri Pattenden
Very clean well kept grounds. Office staff is amazing! Always available to help and make sure you enjoy your stay! Large grassy sites are great to keep from everything getting muddy. Very quiet. Will definitely return!
Absolutely Wonderful Campground
Aug 4, 2020
by
Samantha McConnell
This was our first time camping here as our normal campsite was unavailable. I am so glad we stumbled upon it! The hosts were amazing and friendly. The sites and outhouses were well kept and the other campers were respectful and quiet, even on a long weekend.
Great Campground Awesome for the Family
Aug 4, 2020
by
Ryan Gregory
This was the first time staying at this campground. Louise was absolutely the best of help really kind. The campground was immaculate and great sites and facilities were top notch. I will definitely come back here for sure.
Really beautiful campground
Jul 26, 2020
by
Michael Good
Kind staff and nice campground. We came for fishing but no signs of fish! Will likely be back just for the beautiful quiet campground
Awesome
Jul 26, 2020
by
Jacqueline Liang
Very nice and quiet campsite. The lady in the office is very helpful and nice !
Beautiful!!
Jul 26, 2020
by
Anonymous
Had an amazing time with my family this weekend. The campgrounds are very clean and it's a nice and calm environment. Everyone there is super friendly. Had a marvellous time .
A quiet hidden gem!
Jul 19, 2020
by
Liane Proulx-Makovichuk
This was our first time at Black Nugget. It was recommended to us by friends who go there often and we are so glad they did! The sites are spacious, clean, well-kept. The park was great for the kids (also clean and well kept!) and the lake is absolutely beautiful! Staff and other campers were very polite. We will definitely be coming back!
Beautiful
Jul 17, 2020
by
Sandra Rake
We stayed for 3 full days. Very accommodating. I accidentally booked online a spot that wouldn't fit us. Next time I would book online and leave a message to confirm we will fit. There was a big storm while we were there. They drove around in the storm to make sure everyone was okay and if anyone needed help. The lake is beautiful and perfect for kayaking.
Big, quiet camp sites
Jul 11, 2020
by
Brittani Adamson
Service was lovely and the camp site was large and private. Outhouses were clean. You can buy a bunch of wood for $15 too which is convenient. A hidden gem only 1 hour from Edmonton!
Beautiful place
Jul 5, 2020
by
Corinne South
I love it there it is so clean quite people are nice there .I will be going back aug long weekend
Picturesque
Jul 5, 2020
by
Shelley Murray Hunt
This is a hidden gem within an hour from Edmonton. Large non serviced sites on the east side of the lake provide for picturesque views and lovely sunsets. Their is an abundance of waterfowls and a few muskrats to watch. The camp managers are awesome and available for help as needed and are seen several times a day driving the campground and maintaining a clean safe experience . We will be back!
Camper with motoehome
Jul 5, 2020
by
Dwight Hunter
This campground is pretty and nice. Still need a little TLC but very spacious and we found it very quiet. We were in #23 with power. After all the rain on June 30th and July 1st there was a lots of water around the landing area. The fire pit needs to be raised as it is full of water. They did come after we mentioned it need help. They gentleman doing to service filled all around the pit but did not put any sand and gravel in the pit and the pit has to be raised. Our feet were always wet around our home. they have a wonderful location beside the mini lake or pond, and a golf course is very close by. We will return. Thanks Dwight and Gloria
Hidden gem!
I haven't been to this lake since I was a child and it used to be a 10 campsite no power on the honor system. Now it is a very well kept, large sites beautiful campsite with a 100 + sites. This is a real hidden gem. I'll be booking here again for sure!!!
Great campground, needs some TLC
Jul 1, 2020
by
Bill and Kathy Rab
Discovered this gem a few years ago. Love the options for sites- services or not. No service sites are more rustic, private and around the lake. Staff have always been friendly even with the recent changes in site managers. The only complaint I have is the lack of site cleanup/maintenance: on our last visit, June 14-19, even though the site manager greeted us and said our site was " all ready for us", there was garbage in and around the firepit and metal roasting sticks left on the picnic tables. It is pretty evident that nothing had been done to "ready" the site for us. I expect people to pick up after themselves, but if there is a site manager at the campground, I expect that, for the money I pay for that site, it should be clean for my arrival. Especially with the covid pandemic- I shouldn't have to clean up after the previous guests. It would also be nice if they put some more gravel in some sites and try to level them off a bit- as the years go by, some sites are getting tougher to level off your unit or find a flat spot to put your tent.
Love this Place
Jul 1, 2020
by
Lisa Marks
Great place . Spacious private sites available , lovely sites , lots of birds and small wildlife . I enjoy my privacy and quiet times so I was thrilled , no unnecessary traffic coming and going . The caretakers keep things nice and clean and it was good to see all the measures in place for social distancing and hand sanitizers located all around . I plan on frequenting this site !
Super experience!
Jun 29, 2020
by
Anonymous
We are newbie campers. After arriving a bit late and needing some assistance the campground managers were extremely helpful and generous with their time helping us to set up our trailer for the first time. They consistently checked in on us and they're very wonderful hosts. There are sites that are more private than others but overall I was happy to experience this place.
Lovely campsite
Jun 27, 2020
by
Anonymous
Lots of space between campers. Only issue is lack of outhouses and what is available can be far from your site. Only one place to get water, outside the office. Otherwise very nice and quiet. Easy to enjoy walks on roadways through the park. Lots of water view sites. Friendly office with good rules for social distancing.
Very Nice
Jun 15, 2020
by
Glenda Hounshell
This was our first time to the campground and we were very impressed with everything. The site was right by the water, camp host was very helpful and directing us to the site and how to park to enjoy the lake the most. We will return for sure. Wish the bathrooms were open but I'm sure they will be soon.
Great time with my nephews
Jun 14, 2020
by
Isaac Goebel
Been here a few years ago and it has changed a bit with new sites. I decided to take my nephews for their first camping trip here as I wanted them to catch their first fish and hopefully a tiger. The management was super friendly they have dry wood which is great and the site was decent . Now if those dang gangs of pelicans would stop eating all the fish maybe our luck would've been better ;) My twin 4.75 yr old nephews loved their time there and we will be back hopefully to catch a fish!
Perfect!
Jun 14, 2020
by
Kelly Carvalho
We have been coming for years and love it here! The sites are so well maintained, clean, lots of room with lots of mature trees! The customer service if great, the area is lovely. We will be back!
Excellent
Jun 13, 2020
by
Ted Clampitt
We are very impressed with this campground. We have been here many times, and always enjoy ourselves. The new management is doing a great job!! Thanks! We'll be back!!
Beautiful and Quiet
We stayed at site 112 and loved it. Very quiet, sheltered site with water all around, and just across from the trail. Staff were courteous and helpful, and went above and beyond to make our stay great. Kids had a blast!
Campground Rules and Regulations
Any foul and/or abusive language or threatening behavior towards our staff WILL NOT BE TOLERATED! Violation of this WILL result in expulsion from the campground. No refund will be offered.
Check in time will be 4:00PM, Check out time: 12:00PM. If you are late leaving without prior arrangement you will be charged for an additional night.
If you do not show up by noon the next day or make prior arrangements regarding a late check in, we reserve the right to re-book your vacant campsite. With no refund offered.
Quiet time 11:00PM – 7:00AM.
Consumption of alcohol out in the open is prohibited. Liquor is prohibited on roads, in washrooms, cook shelters, picnic sites and other public areas. Public drunkenness and rowdiness will not be tolerated and will result in police action and immediate eviction.
Smoking is prohibited in the washroom facility.
Campsites are only guaranteed for camping nights that are paid for. Campground fees cannot be refunded once you have checked in for any reason.
Liquid and solid waste must be disposed of in receptacles provided. Pouring waste water on open ground or in sump holes dug beneath trailers is prohibited. A sewer dump station is available for your use.
No children under 18 years may camp in a trailer by themselves. Parents are responsible for their children and any damages they may cause.
Unsightly sites will not be tolerated. Please keep your site clean and free of garbage. Garbage cans are available throughout the campground for your convenience, PLEASE DO NOT LITTER.
Do not damage, cut, or remove trees or bushes from the campsites. Any damage done is an offence and you can be charged.
Do not use fireworks, sparklers, fire crackers or caps at the campsite they are all prohibited.
Obey restrictions on fires. Fires may be limited or prohibited at certain times.
Build fires only in fire rings provided for that purpose. Firewood must be small enough to fit inside the fire ring. Do not put garbage in fire pits. Do not start fires with gasoline or camping fuel. Keep flammable materials away from campfires. Be sure your campfire is completely extinguished before leaving your site or going to sleep at night. YOU ARE RESPONSIBLE FOR KEEPING FIRES UNDER CONTROL.
Campers will be evicted and/or fined if any of these rules are violated. If the nature of the offense is criminal or violates any laws, police will be called and eviction will be immediate.
Campground Pet and Owner Rules
Due to the increasing number of pets in the campground, the following rules will apply:
1. Pets must be kept on a leash always even in your camp site.
a)There is a maximum of 2 dogs per unit.
2. You must clean up after your pet.
a) Please bag pet waste and put it in the garbage containers. Do not put un-bagged waste in the containers.
b) If campground staff must clean pet waste from your site after you check out, you will be charged a $10 fine.
3. Absolutely no pets are allowed in the concession or washrooms.
4. Dogs with aggressive behavior are not allowed in the park.
5. Barking dogs will not be tolerated.
a) When you leave your campsite, put your dog in the camper or in a kennel. Do not leave dogs unattended in a campsite. Children may cut through the site and encounter a dog trying to defend its territory. Dogs tend to bark or howl for their owners when they are left alone in a strange place. If your dog is howling or barking while you are gone, it is not pleasant for your neighbors. Make sure your dog is inside and comfortable, so everyone else can enjoy their stay too.
Cancellation Policy
There are no refunds for inclement weather, late arrivals, or early departures.
Bookings cannot be amended within 5 days (120 hrs.) of arrival.
For any changes or cancellation to this reservation, you must go to login/My bookings and select Modify/Cancel Booking
"No Shows" will not be refunded under any circumstances. If you do not show up by noon the next day or make prior arrangements regarding a late check in, we reserve the right to re-book your vacant campsite.
If you wish to cancel your reservation and receive a refund, we require a notice of a minimum of 5 business days (with Noon being the starting time). All cancellations will be subject to a $5 service fee. There will be no exceptions, regardless of the circumstances, so please see the examples below.
Example 1: You have a reservation for a long weekend (Friday, Saturday, and Sunday nights). On Sunday, you have a family emergency and you know that you will not be able to go camping on the weekend. If you contact the OFFICE by telephone or email before Sunday at 4:00:00 pm, you will qualify for a refund. This allows 5 complete business days before the 4:00:00 pm check in time at the campground on Friday. If you call at any time after 4:00:00 p.m. on the Sunday, you will not receive any refund. No exceptions.
Example 2: You have a reservation that starts next Tuesday. On Thursday you decide that you have to cancel your reservation. If you contact the OFFICE by telephone or email before Thursday at 4:00:00 pm, you will qualify for a refund. This allows for 5 days notice (Friday, Saturday, Sunday, Monday, and Tuesday) before the 4:00:00 pm check in on Tuesday. If you call at any time after 12:00 p.m. 4:00:00 pm, you will not receive any refund. No exceptions.
Campground Guidelines
As of March 1, 2021
Camping Season is upon us and Black Nugget Lake Park is opening for bookings. We are monitoring our operations to prevent the spread of COVID-19 and this page is updated as adjustments are made. Please note as of March 1st 2021 Beaver County is open for reservation for the 2021 camping season, Beaver County is opening group camping on June 18, 2021. Showers and washroom facilities will be open starting July 1, 2021 from 8:00am - 10:00pm. Picnic shelters are open.
There is a maximum amount of 2 pets per unit permitted.
Group camping is open.
Playgrounds, basketball, volleyball and tether ball open
Picnic shelters are open.
Washrooms are open.
Showers will remain closed.
Boat launch is open.
Day use area open
Only 2 dogs per unit permitted
The health and safety of our residents, visitors, staff, and contractors is our top priority. These measures are in line with Provincial recommendations to practice physical distancing.
The complete rules and regulations for the campgrounds are still being developed by the Province and will be posted as soon as they are released, which will impact Beaver County campgrounds also.
Please read all posted signage.
Absolutely no refunds for inclement weather, late arrivals or early departures for any reason..
The management reserves the right to deny access or terminate the stay of those guests whose behavior is deemed unsuitable. No refunds will be offered.
Total silence must be respected between 11 p.m. until 7 a.m.
Bookings are nominative and non-transferable.
We require 120 hours cancellation in order to receive refund on entire reservation, otherwise you will be charged for the entire stay.
The price paid for this campsite is for one unit only. If additional units(a tent is considered a unit) are placed in the same campsite, an additional fee for each additional unit is due to the campground upon arrival.
Arrivals: From 4:00 p.m. until 10:00 p.m.
Departures: Before noon.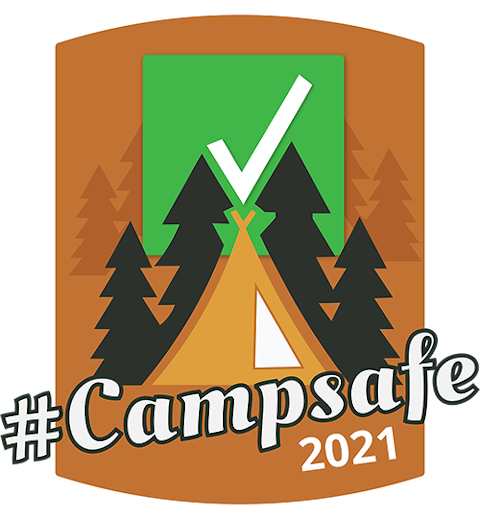 Book Campsite